Egyptian Modern Arab Artist Zenab Abdel Hamid
Zenab Abdel Hamid Egyptian Modern Arab Artist was born in 27 January 1919.
Zenab Abdel Hamid had received her Diploma in Fine Arts from Cairo - Egypt year 1945.

In the year 1946 she was married to Ezzeldin Hamouda white whom she travelled to Madrid in the year 1948.
She then obtained her Professorship in Drawing from the Central High School San Fernado for Fine Arts in Madrid - Spain year 1952.

When she returned to Egypt, she became an art professor teaching art at the Faculty of Art Education in Helwan University, Cairo.
Through all her life she participated in so many exhibitions localy and abroad, Zenab Abdel Hamid nearly participated in exhibitions in all continents of the world.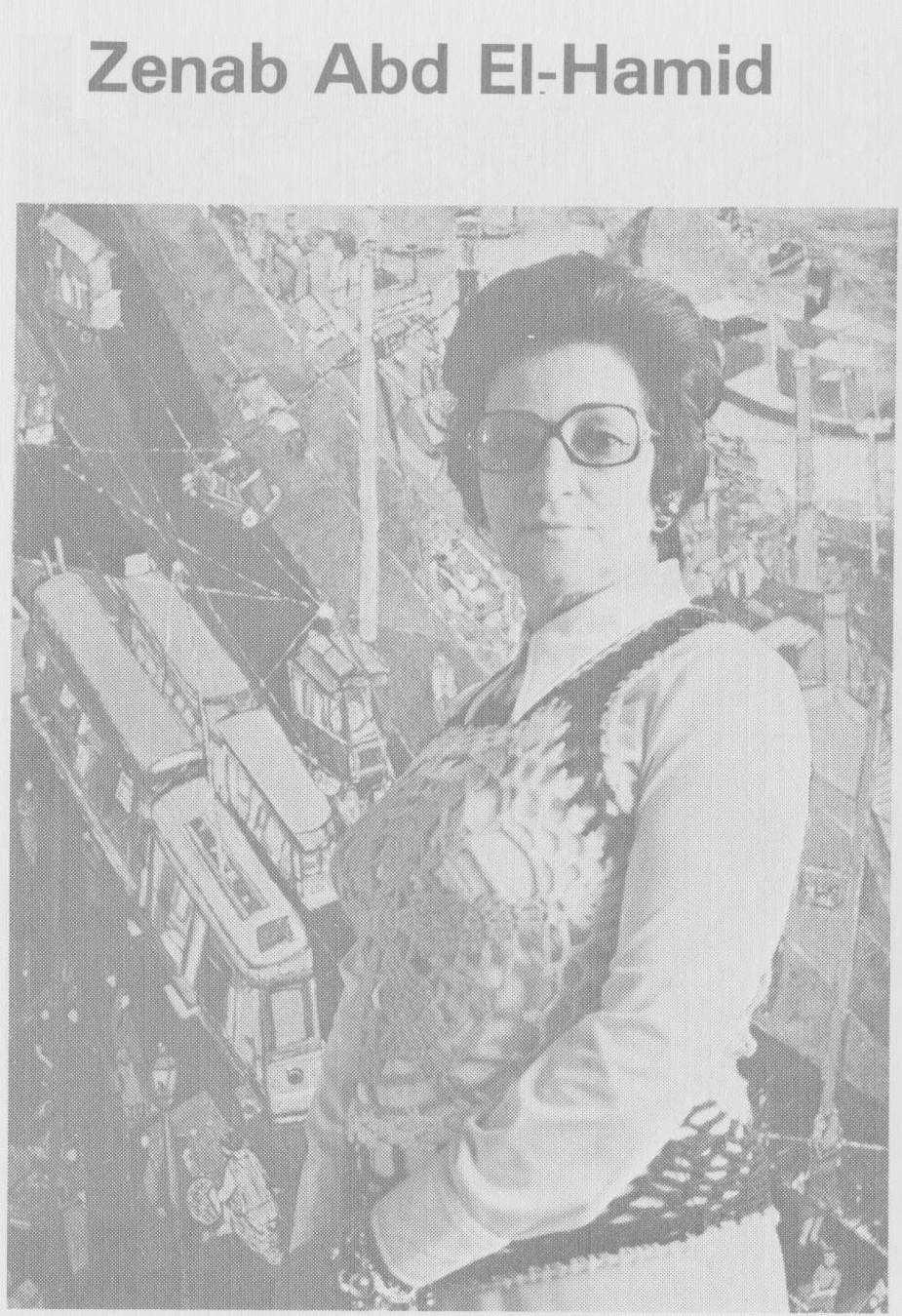 In Egypt Zenab Abdel Hamid contributed in both solo and group exhibitions, she exhibited widely Egypt and her modern arab paintings were represented in France, Italy, Hunhary, Spain, Austria, Brazil and The United States. Zenab Abdel Hamid's last solo exhibition in Cairo was held in the year 1991 in the memorial of her husband Ezzedin Hamouda.
Zenab Abdel Hamid had been active in the creation of a number of art groups and organized a Contribution to the International Women's Year 1975. She received during her life so many awards and prizes as well as some scholarships and she got public and private acuisitions both in Egypt and abroad.
Zenab Abdel Hamid died in Egypt in 9 November 2002, leaving her beautiful paintings collection both in watercolor and oil.
This website published 2009 is copyright protected
All rights reserved to Khalda Hamouda.